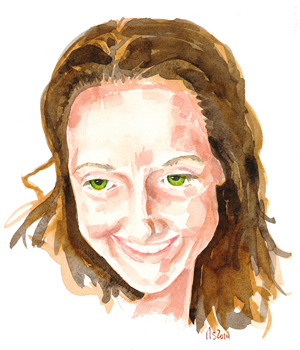 My name is Reneé Leigh Stephenson and I am a Freelance Illustrator living in the Adirondack Mountains of New York.
I graduated with a BFA in Illustration from the University of Buffalo.
I use both traditional and digital media in my work.
Much of my art reflects my deep love of animals, nature and the outdoors.
I would love to hear from you!
I am available for projects and collaborations so please get in touch!
reneeleighstephenson (at) gmail.com
Current & Upcoming Exhibitions:
Winter 2015 - Hadley Luzerne Library
June-July 2015 - TOONing In - Adirondack Theatre Festival - Wood Theater
September 2014 - Solo show - Food & Drink Series - Samatha's Cafe
June-July 2014 - Solo show - Core
October 2013 - Solo show - Art In the Public Eye
June 2013 - Solo show - Art In the Public Eye
December 2012 - Juried show - North Country Arts Center  
Selected Clients & Features: