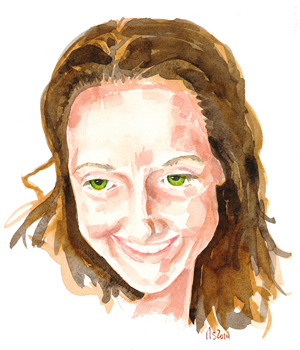 My name is Reneé Leigh Stephenson and I am a Freelance Illustrator living in Glens Falls, New York.
I graduated with a BFA in Illustration from the University of Buffalo.
I use both traditional and digital media in my work.
Much of my art reflects my deep love of animals, nature and the outdoors.
You can follow me on my Instagram, Twitter, and Facebook pages.
I would love to hear from you!
I am available for commissions and collaborations so please get in touch!
reneeleighstephenson (at) gmail.com
Current & Upcoming Exhibitions:
Winter 2015 - Hadley Luzerne Library
June-July 2015 - TOONing In - Adirondack Theatre Festival - Wood Theater
September 2014 - Solo show - Food & Drink Series - Samatha's Cafe
June-July 2014 - Solo show - Core
October 2013 - Solo show - Art In the Public Eye
June 2013 - Solo show - Art In the Public Eye
December 2012 - Juried show - North Country Arts Center  
Selected Clients & Features: